How to Choose the Best Web Hosting in 2023
Whenever it comes to choosing the best web hosting site, you get confused about which hosting site is right for your blog. According to me, it is also right to be confused because so many web hosting companies have entered the market and it can be very difficult to choose one of them because all the hosting companies call themselves the best.
Are you still confused about which web hosting services are best for your blog? Choosing the best web hosting site for your blog is very important, but there is no need to worry about it because here we are showing you the best hosting site for your blog.
Types of Web Hosting Services
There are different types of hosting and their different prices, features, and technical specifications, including server location, performance, and technical complexities.
Whatever web hosting you want to buy, first you have to understand the needs of your website. After that, you should buy the best web hosting according to the needs of your website or blog.
Once you start researching for the right hosting sites for your website or blog, you'll quickly discover that there are different types of hosting in the web hosting market,
If you want to choose the best hosting site for your website or blog, it's essential to know what each hosting type is and its usage.
7 Factors to consider when choosing the best web hosting service
#Cost
When it comes to the most important factors, cost ranks first. Using cheap web hosting, you will face many problems like downtime, poor customer support, slow loading speeds, etc.
Because of this, choosing the cheapest web hosting is not the best option for you, especially if you want to be a successful blogger or run a business site. There are very few hosting services that provide the best web hosting for less money.
#Uptime
Uptime means the availability of your website. 24/7 availability of your site is necessary for today's business world, especially when running online businesses. Unavailability for a longer period of time is the worst possible time for your site.
Because there is nothing more frustrating on the internet than someone trying to access your site and your site not opening at that time because of this user's frustration and leaving your site, Google will give less value to your site and the ranking of your site will go down.
Make sure when you choose the best web hosting for your site that the hosting provider provides more than 99% uptime.
#Loading speed
Loading speed is closely related to uptime. Google always values the pages that open very quickly. In simple terms, this means that your site should load as quickly as possible because slow speed affects your site and most visitors will leave if it takes longer to load. Loading speed should be less than 3 seconds
#Security
Before buying hosting from any web hosting provider, make sure that your hosting provider hosts on "HTTPS" and has an SSL certificate installed because your website and its data must be protected from security threats. Choose a web host that offers strong security features such as firewalls, malware scanning, and SSL certificates.
#Customer Support
Getting quick and helpful customer support The hosting provider is most important, especially when users are beginners. Because of the quick and helpful support, you can quickly resolve any issues you may face regarding hosting setup or any other queries in the future.
Most web hosting providers offer 24/7/365 customer support via phone, live chat, email, tickets, and WhatsApp. Before buying, you should definitely check whether what is shown is correct or not, because what really matters is how quickly they respond and resolve issues regarding hosting or not.
#Storage
Before buying hosting, you should know how much storage your site needs or will need in the future and whether the plan of the chosen hosting provider offers storage upgrades.
If your website has a lot of pages, you'll need more space to run it without running out of space
Choose the Best Web Hosting in 2023
Hostinger
When it comes to affordability, Hostinger tops the list of best hosting sites because Hostinger offers extremely affordable and reliable web hosting services without sacrificing their performance.
Hostinger's pricing plans start at just ₹149/per month, where you get premium features at a low cost, like host 100 websites with 100GB of SSD storage, unlimited bandwidth, a free unlimited SSL certificate, a 30-day money-back guarantee, 24/7 customer support, and a 99.90% uptime guarantee.
One of the best things about Hostinger is that you will get a free domain worth of ₹699, If you're a beginner and looking for affordable shared hosting for your blog or website, then Hostinger is the ideal solution.
Checkout Detailed – Hostinger Review 2023
Hostinger Hosting Plans Pricing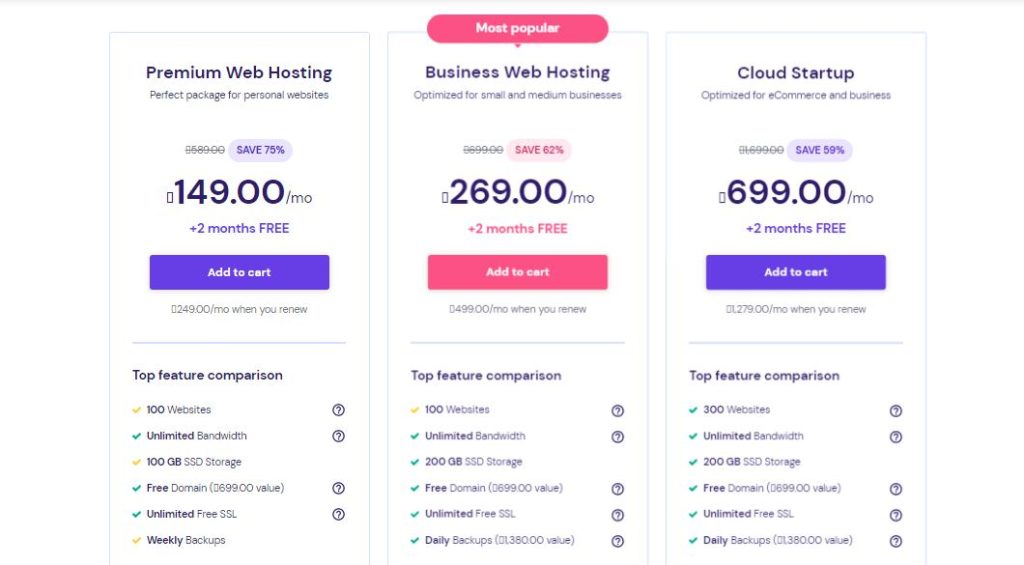 Greenora Hosting
Greenora, an Italian-based web hosting company offering extremely high-performance WordPress hosting services powered by AWS (Amazon Web Services), comes with the incredible speed of the Amazon AWS Network.
One simple click to WordPress Installation, Incredible Speed, Ultra-Performing SSD, High Security with SSL, Firewall, Antimalware, and Antispam for Hacking Protection
Greenora Hosting plans start at just €1.99/per month, where you get top-notch features like a free domain, 15 GB of SSD storage, an SSL certificate, weekly backups, and managed WordPress hosting.
Greenora Hosting is simple, amazing, and available in two languages: Italian and English (available soon), but Greenora is available in only two countries: Europe and India (good for Indian users).
I have been using Greenora Hosting for more than two years (on the main blog, GethostingBuy). I have never faced any downtime because Greenora claims to provide a 99.99% uptime guarantee.
Greenora Hosting Plans Pricing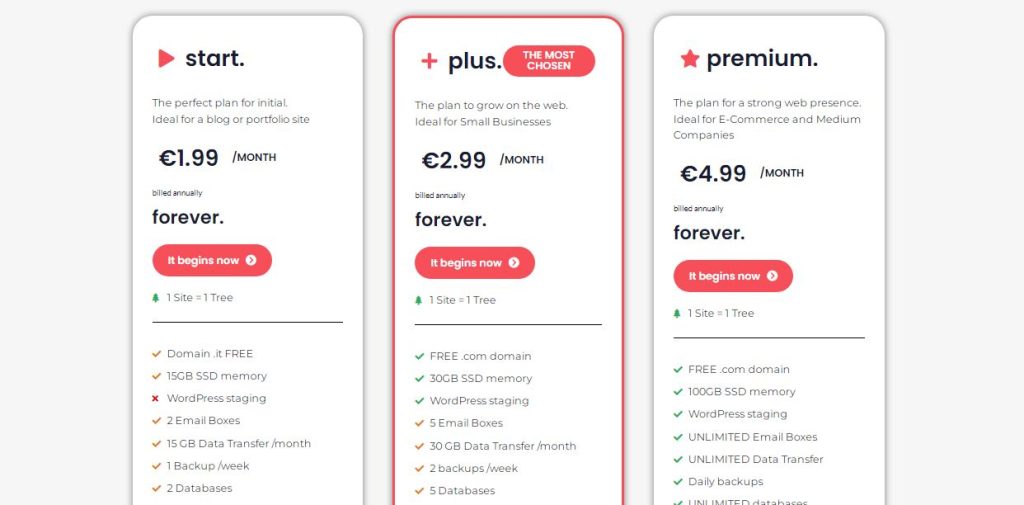 Cloudways
Cloudways, the most popular managed hosting provider, offers cloud hosting via other cloud infrastructure platforms such as Google Cloud, DigitalOcean, Linode, and AWS. Cloudways manages this cloud platform for you, so you can easily install any CMS. Cloudways helps you manage everything you need to stay focused on growing your business.
Cloudways pricing starts at just $14/per month with premium features. 1GB RAM, 1TB bandwidth, 1 core processor, 25GB SSD storage, free migration, automated backup, real-time monitoring, unlimited application installation—everything you need to run your business
If you want to check out Cloudways Hosting, then you can easily take advantage of a 3-day free trial. For this, you will not need a credit card.
One of the best things is that you only have to pay for the resources you are using; other than that, you don't have to pay any extra money. If you want to grow your business without any expertise in managing cloud hosting services, then you should definitely try Cloudways hosting service.
Cloudways Hosting Plans Pricing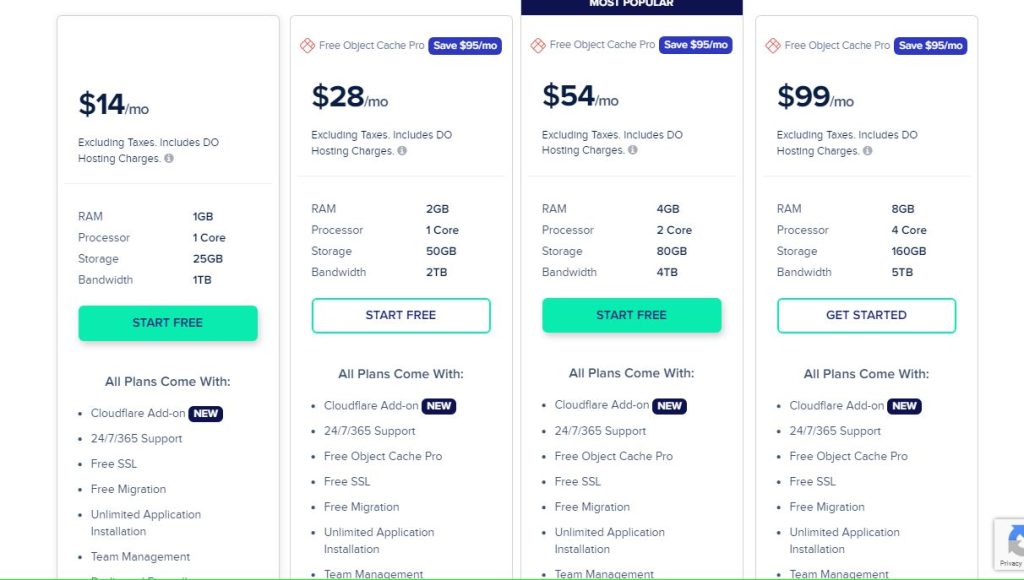 GreenGeeks
GreenGeeks is a well-known hosting provider, especially when we say "eco-friendly." We conclude that GreenGeeks is one of the best eco-friendly web hosting services by giving back 3x of the electricity that they consume to form renewable energy credits (RECs) to offset carbon output.
If you are looking for speed and uptime, you need not worry at all because GreenGeeks offers blazing-fast, eco-friendly, secure web hosting.
If you're an environmental lover and want to protect the environment from pollution, then start hosting your site on the world's leading eco-friendly web hosting provider and make a positive impact on the environment! – Credit GreenGeeks
GreenGeeks is an ideal solution for beginners as well as professionals. Basic shared hosting starts at $2.95/per month, where you can host one site, with 50 GB of web space, unmetered transfer, a free domain, a helpful support team available 24/7, and add more resources like RAM and CPU on a pay-as-you-go model.
GreenGeeks Hosting Plans Pricing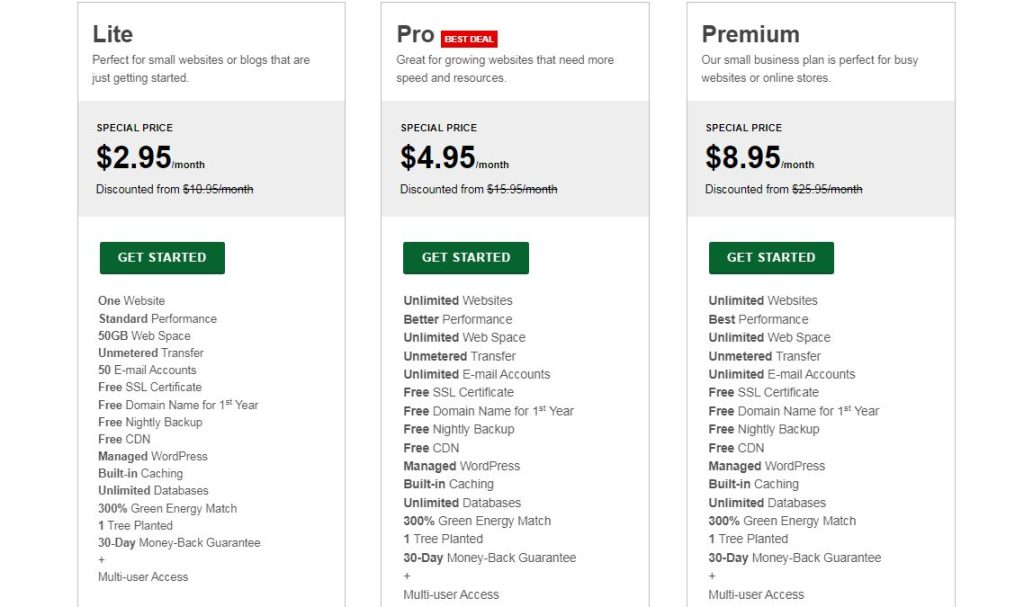 A2 Hosting
A2 Hosting is one of the oldest web hosting providers, known for offering extremely fast hosting that's still extremely popular among the new web hosting services.
Whether you are a beginner or a professional expert and you need a simple blog or website to promote content or products, A2 Hosting is a great choice for you because it offers ultra-fast hosting and high-quality support, all at an affordable cost.
A2 Hosting's basic shared hosting plan is best for beginners, especially when they start their first blog. Shard plan pricing starts at just $2.99/per month, and you can host one site with 100 GB of SSD storage, free site migration, unlimited email accounts, unlimited transfers, 99.9% uptime, and everything you need to start your own first blog.
Because your site is hosted on a special utilize top-of-the-line server to power shared hosting web hosting plans, if you want to host your site, then you should definitely consider A2 Hosting shared plans for your blog.
A2 Hosting Plans Pricing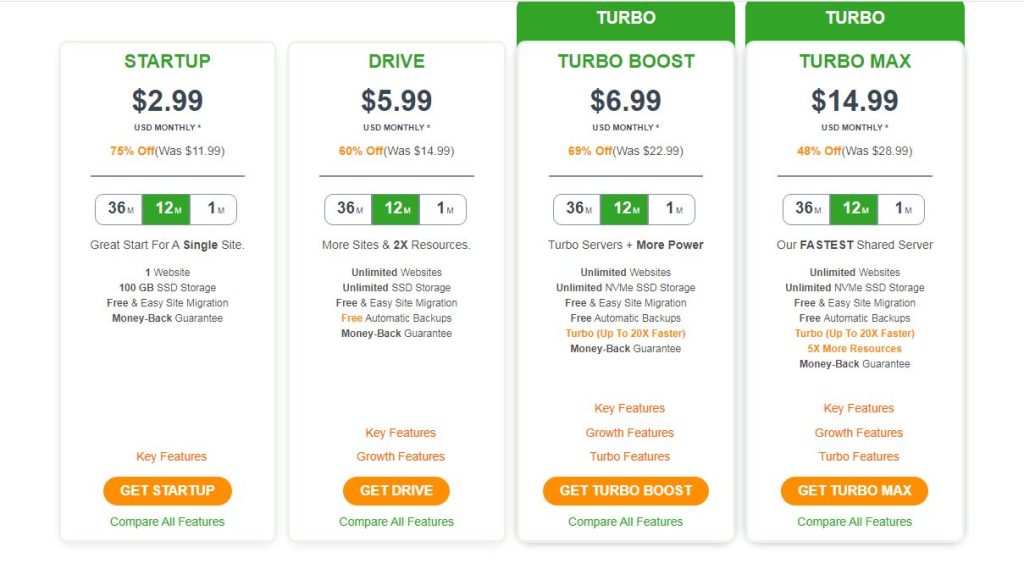 DreamHost
DreamHost, another of the oldest and best web hosting services, has been providing the best web hosting service for the last 20 years. The best thing about DreamHost is that it is officially recommended by WordPress.
DreamHost is an excellent choice if you're looking for fast and secure web hosting to start your first blog or website. You should definitely try DreamHost because most web hosting services don't provide 100% uptime and a 97-day money-back guarantee. DreamHost is the only one that offers this service.
DreamHost's basic shared hosting pricing starts at just $2.59/per month, where you can host one site with unlimited traffic, free automated WordPress migration, fast SSD storage, a free SSL certificate, a free domain name, and everything you need to start a blog or website.
DreamHost Hosting Plans Pricing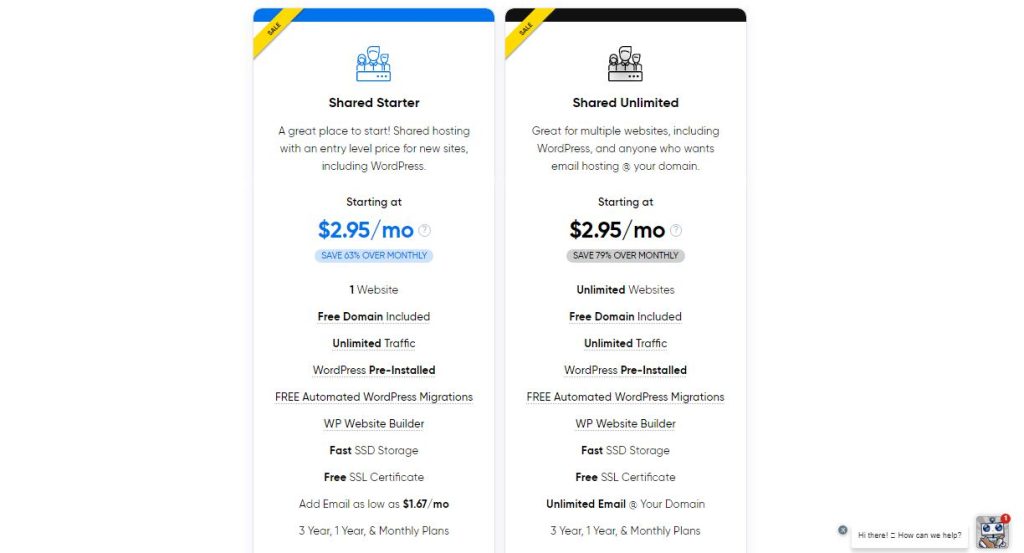 FAQ- Frequently Asked Questions 2023
How do I choose a good web hosting?
When choosing web hosting, there are many different factors to consider, and you should choose the best web hosting based on the needs of your website. If you're a beginner, then you should definitely consider an affordable web hosting service.
What is the most common type of web hosting?
Shared hosting most common type of hosting (a single server is shared among multiple users). and shared hosting is mostly used by beginners, because it is easily available at an affordable price.
What is the best web hosting in 2023?
You should choose web hosting according to your needs. If you are looking for affordable web hosting, then Hostinger is the right option for you.
Which type of hosting is best for beginners?
Shared hosting is a type of hosting service that is easily available at an affordable price. If you are a beginner, Shard hosting is an excellent choice. like Hostinger, DreamHost, GreenGeeks, Bluehost
Which hosting is best for multiple websites?
It depends on the type of hosting plan you choose for your web hosting service. For example, if you buy a premium web hosting plan from Hostinger, you can easily host 100 websites.
How much money is required to host a website?
There are different types of web hosting and their different prices. If you buy premium web hosting from Hostinger, then you have to pay ₹3,384. But if you use my coupon code, you will get a 10% extra discount.
Can a normal person create a website?
Yes. Every normal person can easily create a website, and WordPress is the best platform to create a website. To easily create a website without any coding knowledge, you need Just a domain name or the best web hosting